TechMagic K.K. & fujimak corporation Start Trials for Automatic Dish-sorting Robot「finibo」

TechMagic K.K. (Headquarters: Koto-ku, Tokyo; CEO: Yuji Shiraki; hereafter TechMagic) and fujimak corporation (Headquarters: Minato-ku, Tokyo; President: Koji Kumagai; hereafter fujimak) started trials from April 26th , 2021 of finibo, an automatic dish-sorting robot jointly developed by the two companies, with the cooperation of ANA Catering Service Co., Ltd. (Headquarters: Ota-ku, Tokyo; President: Mikio Kawasaki; hereafter ANAC), with the goal of beginning full-scale use of the robot at ANAC facilities in the future plans.
1. Background and Details
finibo is an automatic dish-sorting robot jointly developed by TechMagic, which uses the latest machine learning and robotics to create new food infrastructure, and fujimak, a manufacturer of total commercial-use kitchen equipment.
ANAC's Haneda Factory undertakes catering services for aircraft operating on domestic routes, and currently uses a conveyor-type dish washer. As one to two workers are involved in the task of stowing dishes exiting the washer unit into containers, ANAC needed to find a way to reduce the burden this placed on personnel and cut related costs.
2. Trial Overview
finibo incorporates two robots and six dimensions of conveyor tracking technology, which determines the position and attitude of dishes using image recognition and multiple cameras, to completely automate the task of organizing and stowing dishes. This trial will validate finibo's ability to reduce the workload of facility personnel and enable their more efficient allocation by having the robot, which combines a conveyor-type dish washer with robot arms, handle the sorting and stowing of dishes and other repetitive tasks at ANAC's Haneda factory and automate the picking process.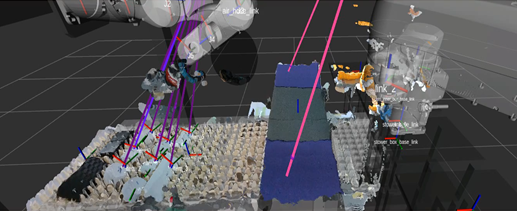 ANAC Haneda Factory finibo Specifications
Gantry frame layout allowed finibo to be installed in limited space.
In addition to round and square-shaped dishes and ceramic ware, finibo can also handle black and white dishes, enabling highly accurate sorting.
Cycle speeds: 4 sec./dish (Picker robot); 5 sec./dish (Stower robot)
The robot arms safely decelerate just before coming into contact with dishes, reducing the strain placed on ceramic ware.
Movement commands can be easily input from the control panel for improved operability.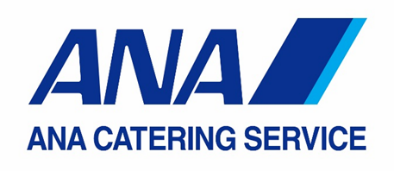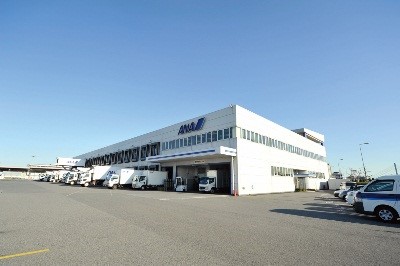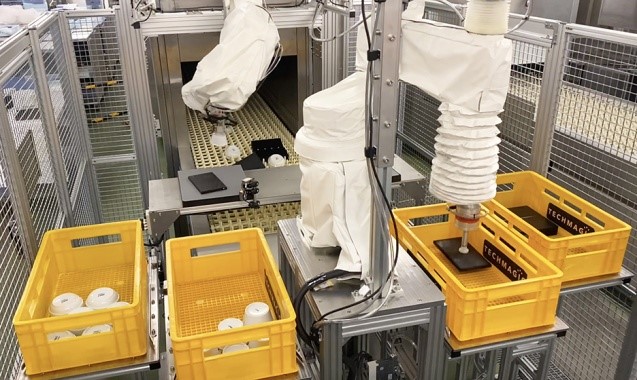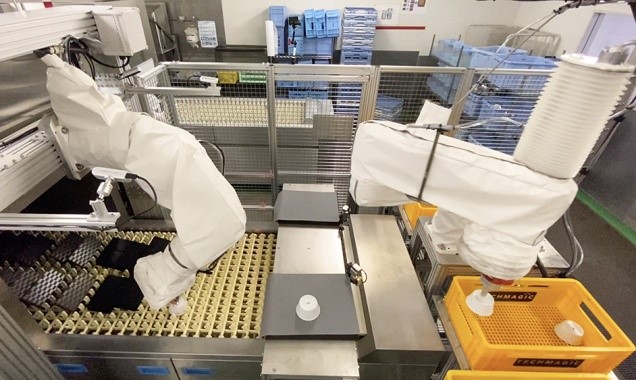 finibo installed on a conveyor-type dish washer in the ANAC Haneda Factory
3. Roles of Each Company in the Trial
TechMagic :

Joint development of finibo

fujimak :

Joint development of finibo, trial planning

ANAC :

Provision of services related to/cooperation with the trial, use and evaluation of the service
4. Future Prospects
Based on this trial, TechMagic and fujimak will work with the stakeholder to make improvements that are adapted to the facility for the robot's future full-scale deployment.
With chronic worker shortages predicted for the future, and increased demand for thorough sanitary management today, fujimak is working to build kitchens that offer superior antimicrobial protection.
5. Overview of Companies
TechMagic K.K.
Representative :

Yuji Shiraki, CEO

Address :

13th Floor Telecom Center Building West Wing, 2-5-10 Aomi, Koto-ku, Tokyo 135-0064

Established :

February 1, 2018

Business Content :

Cooking robots & AI robots for automating related processes

Capital :

376 million yen

Website :
fujimak corporation
Representative :

Koji Kumagai, President

Address :

1-7-23 Minamiazabu, Minato-ku, Tokyo 106-0047

Established :

March 31, 1950

Business Content :

Manufacture and sale of kitchen equipment, design and maintenance of kitchen facilities

Capital :

1.471 billion yen

Website :
ANA Catering Service Co., Ltd. (ANAC)
Representative :

Mikio Kawasaki, President

Address :

3-2-8 Haneda Airport, Ota-ku, Tokyo 144-0041

Established :

November 2, 1990

Business Content :

Production and preparation of in-flight meals

Capital :

100 million yen

Website :