About Us

Comprehensive Support for Food Businesses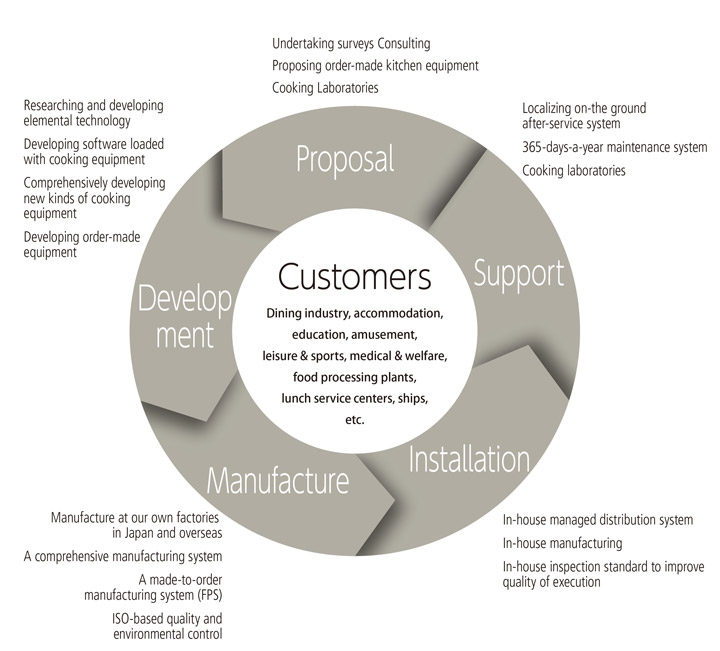 Fujimak's kitchen systems provide everything chefs need to unleash their full potential and bring great flavor to a new level.
Fujimak is committed to building a strong relationship with our customers by not only taking responsibility for the design, development and installation of kitchens, but also providing dependable follow-up services that ensure the delivery of optimal performance long after initial installation completes.
Kitchen Plan Solutions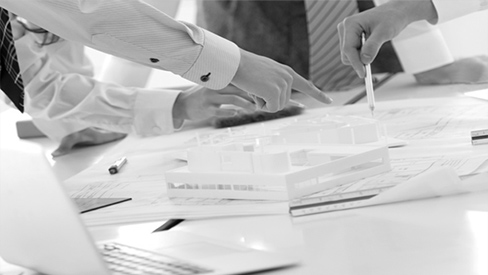 There is no "one size fits all" when it comes to kitchens. Each one is unique to its user's needs.
We propose kitchen plans that factor in every detail, including type of business, environment, scale, budget, and food menu.
Fujimak utilizes its expert knowledge of the latest industry trends and regulations to propose the best possible strategies in every aspect, including energy-efficiency, compact design, and HACCP systems.
Research and Development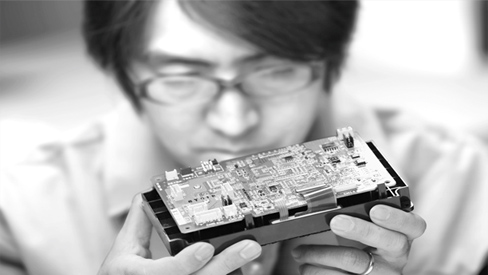 One of Fujimak's unique characteristics is a full integration of our manufacturing and sales functions, ensuring the input of customer feedback into the R&D process.
Fujimak is dedicated to ongoing technological reform and new development of the combustion, drive, cooling, and cleaning systems of kitchens from both a functional and structural standpoint.
Whether it is a design that prioritizes the guests' line of sight; module reworking that blends space efficiency with line-of-flow; or semi order-made solutions such as customizing the number of gas rings or elements on a stove or exchanging heating components to allow higher heat output—Fujimak caters to every customer need, big or small, from product customization to fully bespoke solutions.
Manufacturing & Installation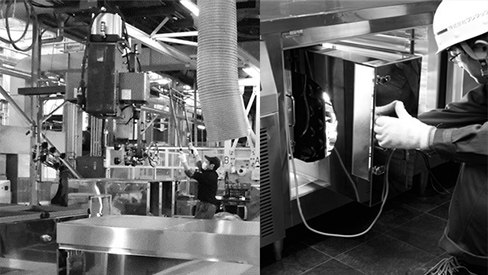 Fujimak manages every aspect of projects in-house, from product manufacturing to nationwide distribution and installation systems.
Our largest manufacturing factory is located Fukuoka, a massive manufacturing base responsible for shipping all products to every corner of Japan.
Aside from its unmatched manufacturing capabilities, it is also the only factory in Japan capable of manufacturing both heating and cooling equipment.
The factory has acquired and maintains ISO9001 quality certification as well as ISO14001 environmental certification.
We have also established world-class manufacturing bases in Vietnam as well as Shanghai.
Fujimak manages not only manufacturing, but also the nationwide distribution and installation systems to ensure the highest level of quality and service from every aspect.
Service & Support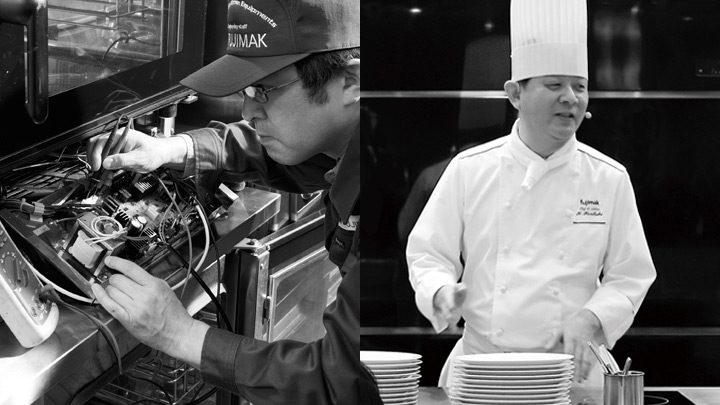 Fujimak has established service locations across Japan that provide localized after-sales service that is never far away.
Our service staff, trained through specialized training programs, is always available to provide fast support 365 days a year to ensure your equipment is always in perfect order.
Fujimak also regularly holds 'live cooking events' at its business locations nationwide, providing a forum where existing and prospective customers can learn more about Fujimak products and services.
Global Support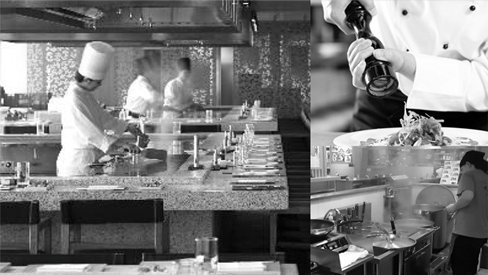 Fujimak has established systems that provide unparalleled support to food businesses.
Our support goes beyond just product development and sales—we utilize our wide-ranging capabilities to provide customers opening businesses overseas with thorough support that also includes design, construction, and after-sales service.